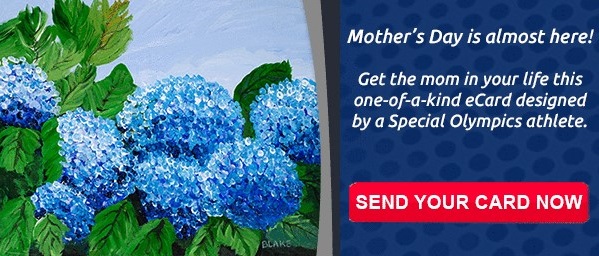 Mother's Day is almost here!
This Mother's Day, join us in celebrating mothers around the world for all they have done, including the moms in your life, whether that's an aunt, grandmother, sister, friend, or, of course, a mom.
With a donation of $10 today, we'll send your mom a very special eCard – designed by a Special Olympics athlete.
With the support of mothers and families, Special Olympics athletes are able to experience the joy of sport and the life-changing power it has. Celebrate your mom and celebrate all of the amazing athletes in our Special Olympics family.
Thank you, it really means a lot.