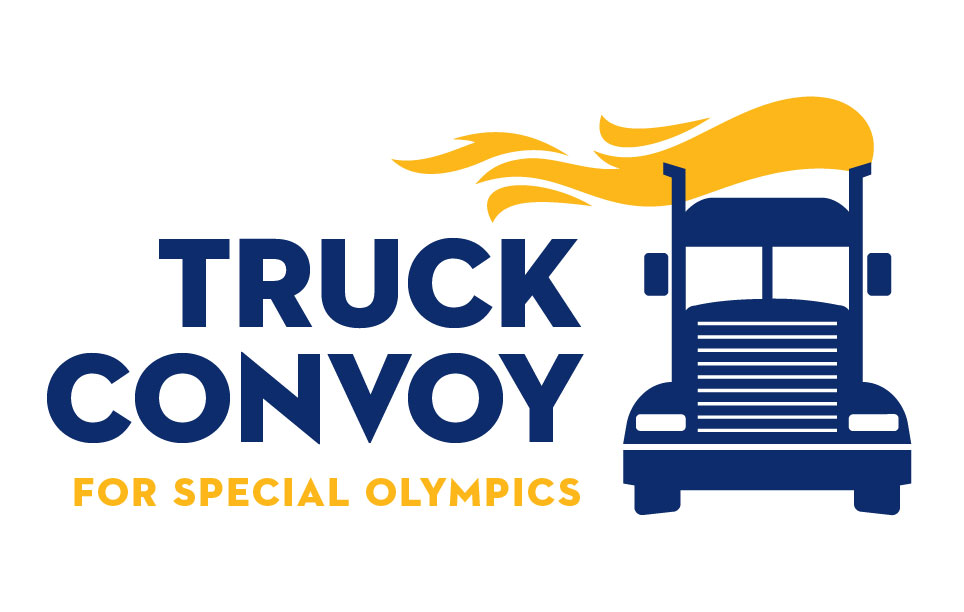 2022 Results
This year was another fantastic show of support at the 2022 Truck Convoy for Special Olympics Wyoming! This event raised over $13,000 and 72 trucks proudly took to the roads of Cheyenne for Special Olympics Wyoming athletes forming a 5-mile-long convoy! The Truck Convoy® has raised $96,000 to date.
The Truck Convoy® is a celebration of the trucking industry and its support of Special Olympics athletes. It is a unique one-day celebration in which law enforcement escorts a convoy of trucks up to 50 miles through their respective towns. Events take place in 32 states and 2 provinces in Canada.
---
Click here for 2022 Truck Convoy pictures and videos
Thank you 2022 Sponsors, donors, Law Enforcement agencies, Special Olympics Wyoming athletes, families, and volunteers. Your support helped raise awareness and record-breaking funds for Special Olympics Wyoming athletes.
Walmart - Largest Donation Award winner!
Tri-State Commodities -- Honorable Mention Largest Donation Award winner!
T Bar D Trucking - Best in Show Award winner!
Thank you truckers!! Sutherland Trucking, Equality State Transport Inc, ABF Freight Systems, Red Monkey CB, Laramie County Fire District #1, Big Al's Towing & Recovery LLC, Sorensen's Cattlecruisers, Inc., LCCC CDL Program, Big wheel Transport LLC, Barnes Trucking/Charlie Hoekema Trucking, Murdocks, Reiman Corp, United Rentals, D & K Trucking, Winkler Brothers, O'Learys, Flying G Transport, Double B Seven Transportation, Fornstrum, Last Ride, Silver Tip Transport.
Gratitude to this year's Donors: McDonald's, The Donut Shop, Cheyenne Salvation Army, Coca Cola, Little Caesars, Dominos, Papa John's, Mr. Jim's Pizza, SAM's Club, Trader's, Cheyenne Laramie County Employees Federal Credit Union, Winkler Brother's Towing, Ken Garff Cheyenne -Ford/Hyundai/Toyota, and Wyoming State Parks.
SPECIAL THANKS to the First Responder Volunteers: WYDOT, Wyoming Highway Patrol, Cheyenne Police Department, Laramie County Sheriff's Office, University of Wyoming Police Department, Pine Bluffs Police Department, Wyoming State Parks, AMR, Cheyenne Fire, Laramie County Fire District #1 & #2.
Thank you Laramie County Torch Run Council for SOWY for your passion & dedication to organizing this convoy.
For anyone we missed, we are grateful for the enthusiasm and willingness to invest in our organization!
HOPE TO SEE YOU ALL AT THE 2023 TRUCK CONVOY!