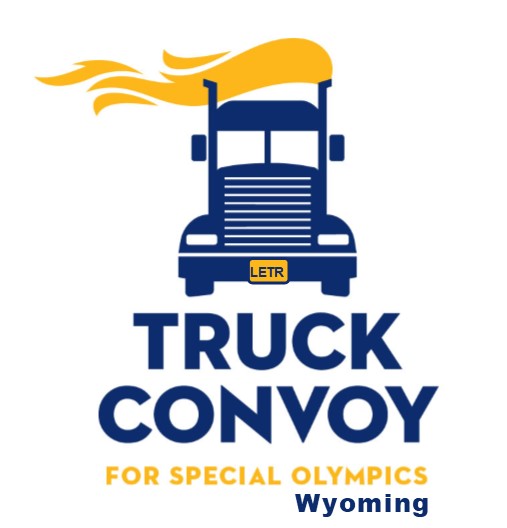 Thank you Truckers!
The '23 Truck Convoy was a great success! With 65 truck entries spanning 3.5 miles long, the generous donations poured in at $10,625!
For photos check out Celtic Daisy Photography Facebook album Special Olympics Truck Convoy '23.
THANK YOU Celtic Daisy Photography!

We'd like to recognize and thank the numerous businesses and organizations for their generous donations of food, services, time, and personnel!
Papa John's Pizza, Coca Cola, The Donut Shop, Swagger Designs, Albertsons Yellowstone, Starbucks Dell Range, Taco John's Yellowstone, McDonald's Yellowstone, Sam's Club, Trader's Publishing, Ken Garff Cheyenne
Thank you Fall Creek Creations LLC for donating the Ammunition box for auction!
A heartfelt THANK YOU goes out to the law enforcement agencies that planned, coordinated, and hosted this year's convoy - Wyoming Highway Patrol, Cheyenne Police Department, Laramie County Sheriff's Office, Wyoming State Parks BLM, and WY DOT!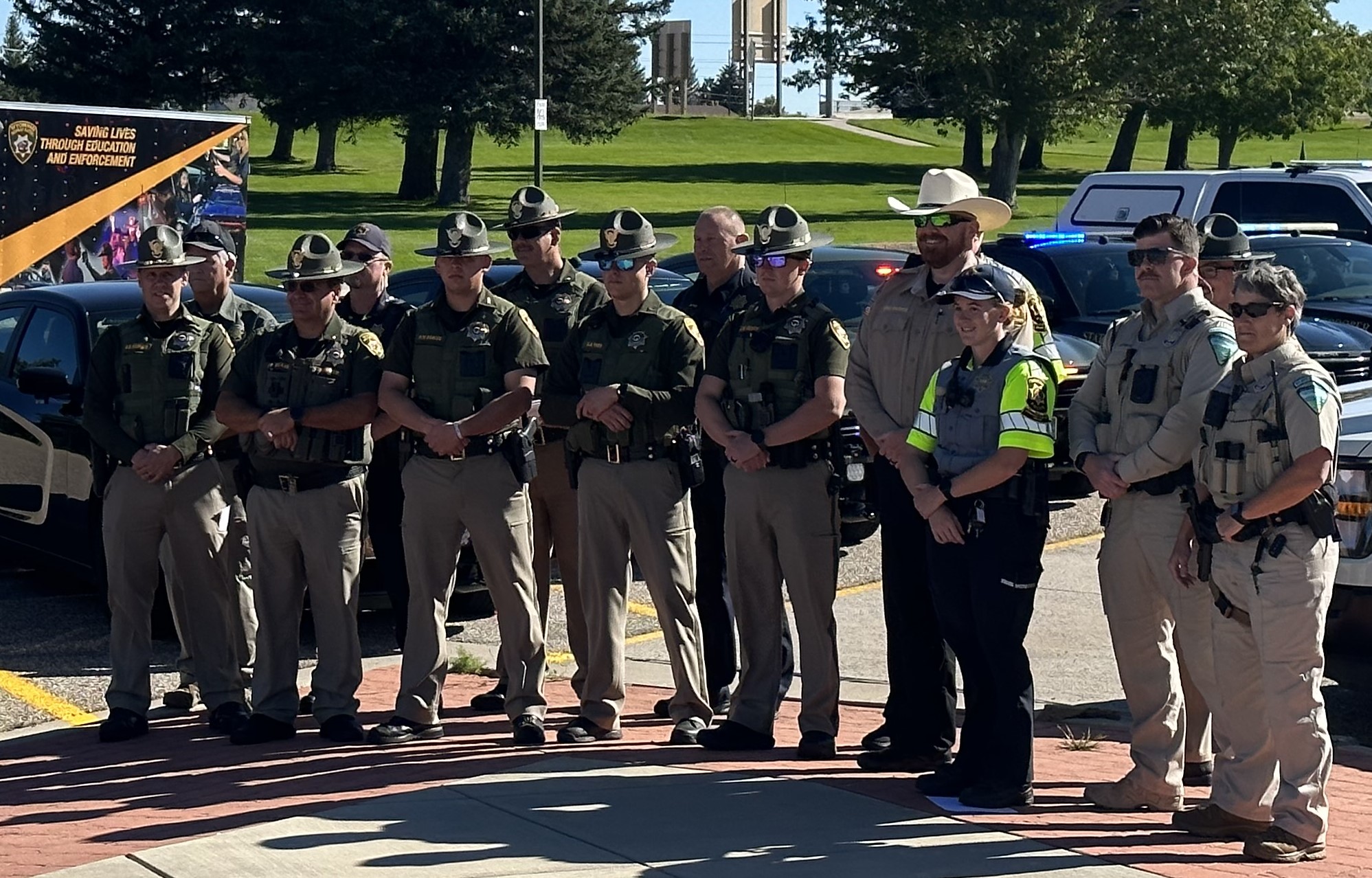 THANK YOU Participating Truck Companies for showing up in a BIG rig way! Congratulations to these award winners!
Largest Donation - Private: Tri-State Commodities
Largest Donation - Corporate: Walmart
Best in Show (voted on by the athletes): JDub #11 Purple Truck
GEORGIA OVERDRIVE: Walmart - Cheyenne, Walmart - Loveland, Sutherland Trucking, Tri-State Commodities, Equality State Transport, Wilcox Trucking
King Pin: LCCC CDL Program, ABF Freight, Air Gas, Big Al's Towing & Recovery, Winkler Brothers Towing, Food Bank of Wyoming, Mechanical Systems Inc., Red Monkey, Class Trucking LLC, T Bar D Trucking, Flying G Performance, Barnes Trucking/Charlie Hoekema Trucking/Murdoch's Ranch Home
Virtual Participants: J.W. Morgan Trucking & MLT Trucking