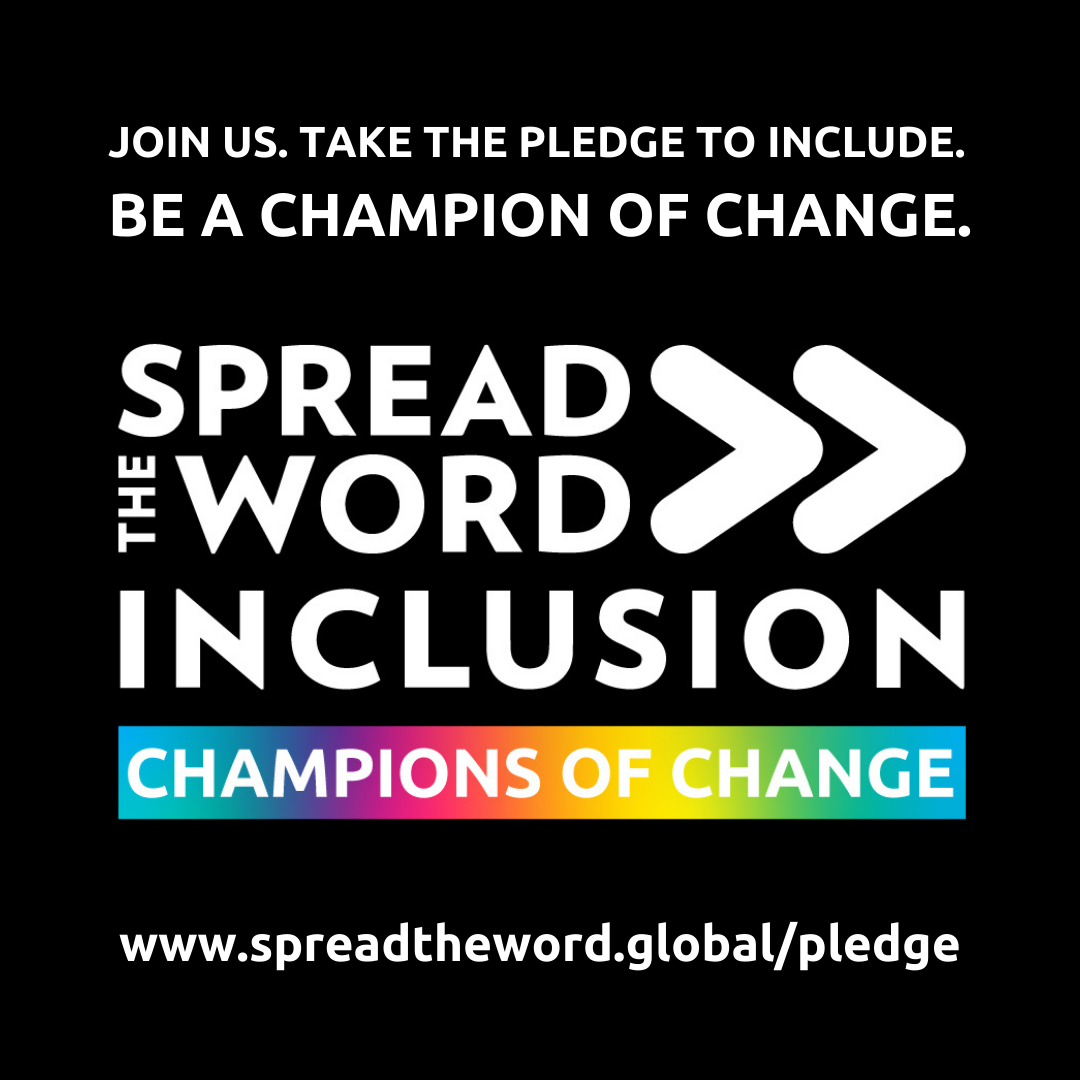 National Spread the Word day is held annually in March.
Visit the official Spread The Word Inclusion website https://www.spreadtheword.global/ to learn about the movement, make the pledges and how to create a more inclusive world.
The past year has proven to be a unique experience for everyone. What have you learned about connection?
The Spread The Word Store is open! Visit https://stwstore.global/ to shop t-shirts, stickers, wrist bands and buttons to help your school Spread The Word Inclusion. For help purchasing items, contact our Director of Unified Champion Schools at youth@specialolympicswy.org or 307-235-3062.
How to Spread The Word Inclusion?
+Pledge- Host a local pledge event at your school or in your community.
+Virtual Content- Create video messages about inclusion and connection and share.
+Share Your Story- Use your social media networks of Facebook, Twitter, Instagram, YouTube to share why you Spread the Word Inclusion. Don't forget to follow Special Olympics Wyoming and tag us #SpecialOWYO!
Student Activation Kit
Contact our Director of Unified Champion Schools 307-235- 3062 for more information or to plan an event.