The first step to starting a new local program is to contat your local Area Director about your intent. They can help you with ideas and answer any questions you may have.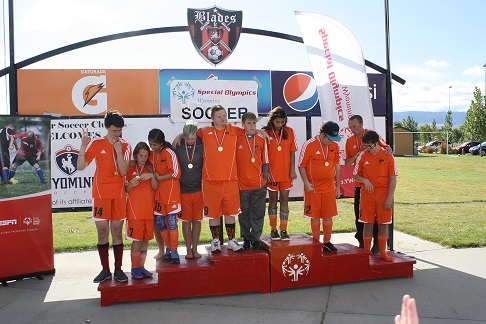 Local Programs can vary in size and scope, yet they must always provide the basic direct service of sports training and competition to athletes. Local programs are Special Olympics direct service outlets. To qualify as a Special Olympics local program, any entity must fulfill three basic functions:
ORGANIZE: General and administrative local program management
Ensure Special Olympics mission and philosophy are effectively carried out.
Expand opportunities for persons with Intellectual disabilities.
Provide leadership and guidance in sport program development. Work with local sports community to support quality sports training and competition.
Take on administrative tasks such as athlete registration, data collection, public relations activities, local fundraising events, volunteer registration and management.
Establish a link to area and state program to ensure maximum benefit to athletes.
COACH: Training and Coaching
Conduct frequent high quality sports training for athletes provided by well-trained coaches in preparation for competitions.
Include registration of athletes with Special Olympics Wyoming.
COMPETE: Conduct and participate in events
Conduct local competitions
Participate in area and state events