Resources to keep us learning, moving and connected while practicing social distancing.
Kahoot Online trivia game to stay connected, have fun and maybe learn something new.
Hip Hop Public Health Get up and get dancing with Hip Hop Public Health.
Scholastic Scholastic Learn at Home with day-by-day projects to keep kids learning, thinking and growing.
After School Alliance STEM learning projects and activities to keep kids and adults engaged.
LCP Adaptive PE Certified Adaptive PE teacher Coach Key from Lubbock, Texas has created a website to help kids and parents stay active at home.
If you have any resources to share, send them to Amanda Ward.
Special Olympics Unified Champion Schools® is a program for schools Pre-K through College that intentionally promotes meaningful social inclusion by bringing together students with and without intellectual disabilities to create accepting school environments, utilizing three interconnected components: Special Olympics Unified Sports®, Inclusive Youth Leadership, and Whole School Engagement.
NATIONAL BANNER RECOGNITION Applications are now open to apply for the 2019-2020 school year. Click here to apply.
Application Instructions & Questions
Unified Sports
Unified Sports is a fully inclusive sports or fitness program that combines an approximately equal number of students with and without intellectual disabilities. Unified sports can be implemented using one of three styles: competitive; player development, teams compete in Special Olympics Wyoming area and state games; and recreation, which includes Unified PE, Young Athletes, and Unified fitness.
Special Olympics Wyoming offers twelve Unified sports throughout the year.
Inclusive Youth Leadership
Inclusive Youth Leadership occurs when students with and without intellectual disabilities work together to lead and plan advocacy, awareness, and other inclusive activities throughout the school year. Inclusive Youth Leadership is available at the school level, state level, and international level.
School Unified Clubs are a great way to engage Youth Leaders at any grade level.
National Youth Leadership Opportunity
2020 SONA Conference- Unfortunately, due to Coronavirus the 2020 SONA Conference has been canceled. New leadership opportunities will be posted as they become available.
Whole School Engagement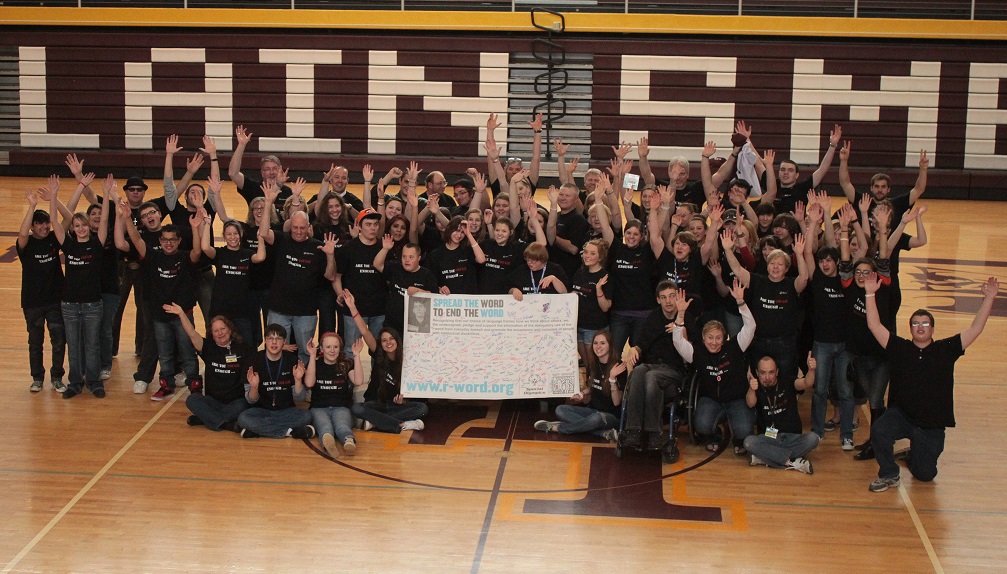 Whole School Engagement consists of awareness and education activities that promote inclusion and which reach the majority of the school population. Whole school activities also offer a platform to demonstrate the power of young people to positively impact their school community by promoting inclusion.
The annual awareness campaign Spread The Word Inclusion is a great way to engage all students.