SPECIAL OLYMPICS ATHLETES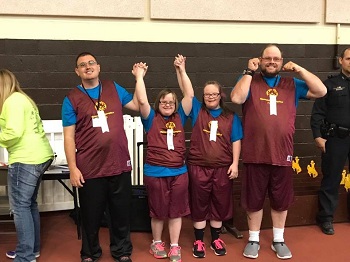 Athletes are the core of the Special Olympics movement and the meaning behind everything we do through our association with Special Olympics Wyoming. Special Olympics Wyoming strives to create new and innovative programming while celebrating the achievements of people with intellectual disabilities. We are excited to have new participants and hope that you choose to join our family!
In addition to having a great time, Special Olympics athletes benefit from:
Improved physical fitness and sports skills
Enhanced self-confidence and social competency
Greater readiness for employment
Better preparation for independent living
Increased ability to make personal decisions
Improved friendships and family relationship
ATHLETE REGISTRATION FORMS
FACTS ABOUT ATHLETES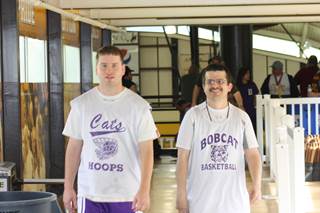 Special Olympics Wyoming athletes are children and adults with intellectual disabilities. No matter your ability level, you can benefit from Special Olympics Wyoming. And no matter your interest, there is a sport for you.
Special Olympics Wyoming athletes can participate in a variety of competitions at the local, area, state, and international levels. Special Olympics Wyoming hosts more than competitions throughout the state each year, including our five state events. See our calendar for event dates.
The World Winter and Summer Games are each held every four years, alternating every two years. These games represent the highest caliber competition, with more than 180 countries participating.
To be eligible to train and participate in Special Olympics, athletes must be at least 8 years old and identified by an agency or professional as having one of the following conditions: intellectual disability; a cognitive delay as determined by standardized measures such as intelligence quotient or other generally accepted measures; or a closely related developmental disability, i.e., functional limitations in both general learning and adaptive skills. No athlete is prohibited from participating based on their ability to pay.